UNT Table Covers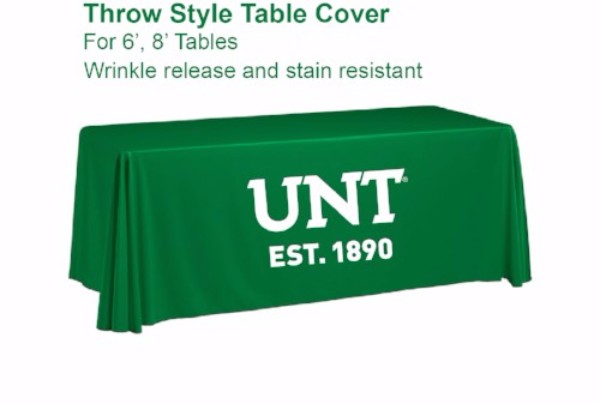 6' and 8' Table Covers
Customize: Table covers are silk screen printed with 1C white imprint.
Low Cost: Only $135.00 for the 6 foot cover or $167.00 for the 8 foot cover.
Durable: Machine washable. Great color and stain resistant!
Carrying Cases: For an extra $5.00 you can get a plastic carrying case to keep your table cover clean when storing or taking to events.
*All designs are subject to branding approval
For more information please contact:

PDS at 940.565.2005
SPACE
SPACE