Banners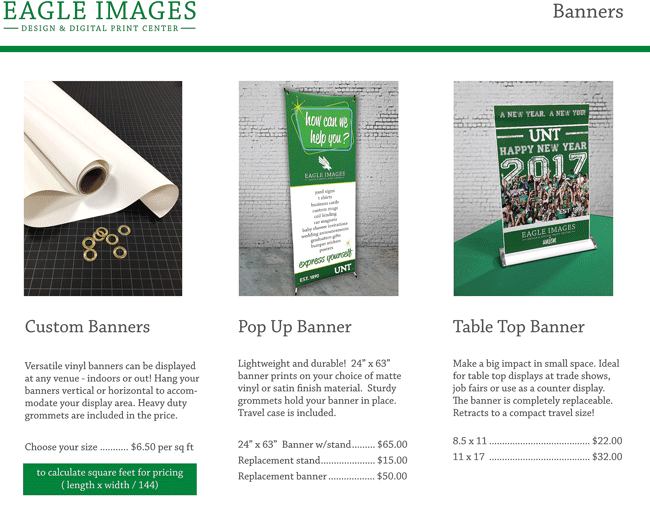 Banners are a great way to make a big impact. In addition to traditional vinyl banners, you can rely on us to print custom banners that will get you noticed. Banners can be used in a variety of ways.  Listed below are just a few ideas!
Advertising banners   |   Backdrop banners  |   Birthday banners   |   Church banners
Fabric banners  |  Flag banners  |  Event banners  |  Graduation banners  |  Mesh banners
Outdoor banners  |  Pop Up Banners  |  Retractable Banners  |  Trade Show banners
Wedding banners  |  and more!
Have questions?  Call us and we will help you!
We serve UNT students, faculty, staff, and alumni who need
professionally produced printing at affordable prices.