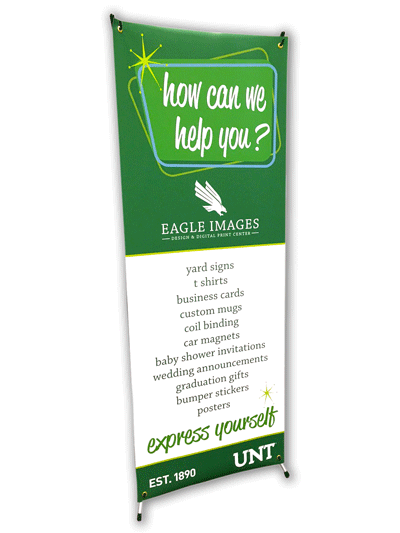 Why Use a Pop-Up Banner?
Customize: Banners are printed in full-color allowing you to customize your banner to match any marketing or promotional materials.
Low Cost: Only $74.75 for the complete banner package: includes - stand, custom vinyl banner, and storage case.
Great Visibility: Our banner displays are 24" x 63" - providing a large display that can be seen from a distance.
Portable: Our banner stands are lightweight and easy to move and set up.
*All designs are subject to branding approval

We serve UNT students, faculty, staff, and alumni who need professionally produced printing at affordable prices.