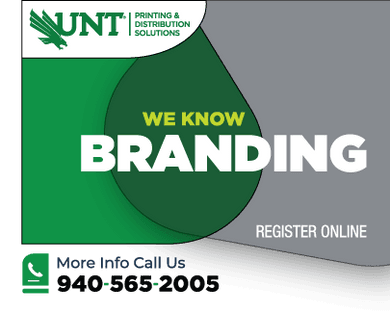 Please enter your username and password to access the online catalogs. 
AVAILABLE CATALOGS: 
Stationery / Business Cards 

(Denton and UNT System)

SWAG On-Demand

Custom SWAG visit UNT PromoPlace

Office Supplies 

Pop-Up Banners, Signs

Name Badges

Table Covers

T-shirt Promotions
Please allow up to 10 minutes to receive account activation. Approvals are processed during business hours.