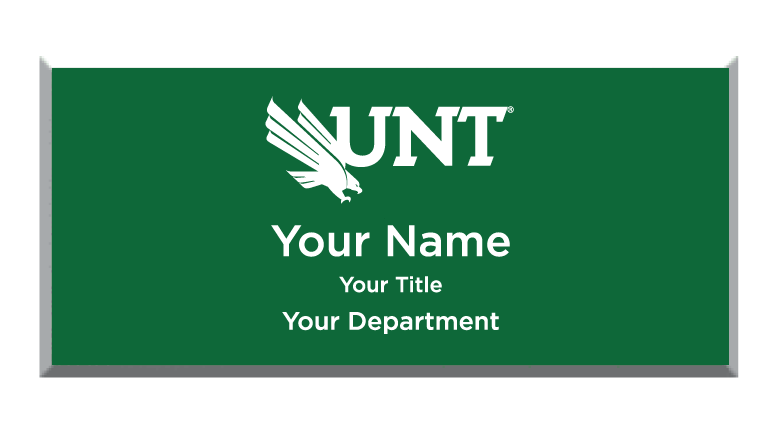 Order yours today for only $9.00 
Description
- 3.25 x 1.5 - green plastic with square corners

- Laser engraved with your name, title, and department

- Magnetic back to protect clothing

- Lightweight and easy to read
How to order (order form below)
Or email promotional sales team at PDSPromo@unt.edu with the following information:
- Account number
- Contact name and extension
- Building/Room
- Name - up to 25 characters
- Title - up to 35 characters
- Department - up to 35 characters
For multiple badge orders, please create a word document and include all required information. 
Shipping (bimonthly)
Orders ship on the 1st and 15th of every month. Your order will arrive via intercampus mail.